Aloha!
The Luau Factory brings Hawaii to you!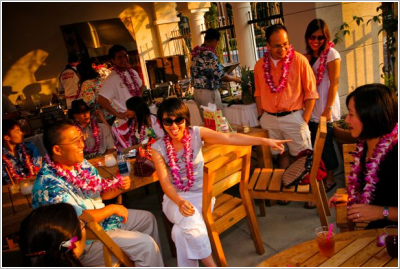 Luaus are special celebrations!

Why just have a gathering? Have a fun and memorable event! Your friends, family and colleagues will be talking about your luau for months and years after. There's nothing more festive than bringing the Aloha spirit to your birthday, anniversary, graduation, baby party or wedding occasion. Your corporate event will be like taking your staff on vacation!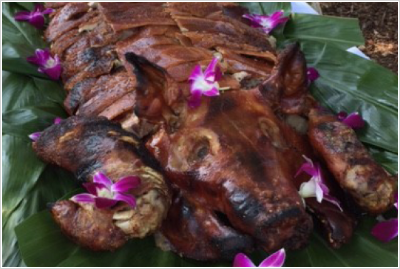 Delicious Food!

We use some of the finest ingredients in our freshly prepared dishes. We offer traditional Hawaiian food such as Lomi Lomi, Chicken Long Rice and Kalua Pork as well as Hawaii Regional Cuisine such as Ahi Poke and Jumbo Coconut Prawns with Thai Sweet & Sour Sauce and international dishes like Teriyaki Chicken, Kalbi (Beef Short Ribs), Sushi and Egg Rolls. We even have Whole Roasted Pig! Let us bring the distinctive and favorite tastes of Hawaii to you!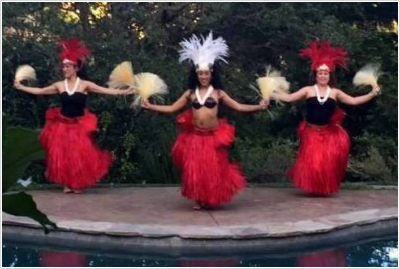 Ultimate Hawaiian Experience!

Our beautiful and talented dancers and skillful musicians will bring you to the tropics and having you gracefully swaying with the traditional hula or your hips shaking to the exciting drumbeats of Polynesia. Whichever you prefer or have a blend of both, your guests of all ages, will enjoy the interactive show designed just for your luau.